Group Show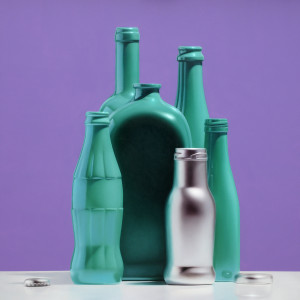 #100, No Logo
Oil on linen
100x100cm
2011
————————————————————————————————–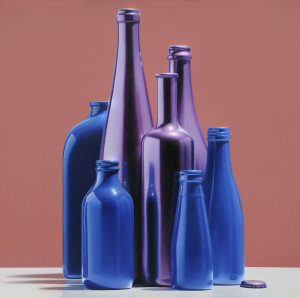 #100, No Logo
Oil on linen
100x100cm
2011
Plus One Gallery celebrates its 10 year anniversary with a hyperrealist retrospective of the past decade of this contemporary genre that takes modern fine art to the next level.
In 2001 Plus One Gallery opened its doors to welcome London's and the world's art lovers into the world of extreme precision that is hyperrealism. It was done with a little help from some very important people; The Artists. To celebrate the success and development of hyperrealism over the past ten years at Plus One Gallery and to honour the artists who have been with the gallery from the early days, September 16th sees the opening of the exhibition. Most of the participating artists are exclusively represented by Plus One Gallery and have continuously exhibited their labour-intensive breathtaking work with us over the years.
Though hyperrealism as a movement has existed since the late 60's, one of the greatest advancement of techniques applied by the artists dedicated to achieving a hyperrealist result can be seen in the past ten years. The digital camera coming into widespread use has allowed a merger between advanced technology and fine art never before seen. While using the camera as a painter's tool to freeze a moment in time is not new, the advent of the digital camera has allowed the artist to capture more than the eye itself can see, to then recreate his or her own vision in magnified reality.
Be it oil paintings rendered in such extreme realness it startles or acrylic colour manipulated into results where everyday scenes and objects are heightened to iconic status, it is evident in the beautiful and meticulous work collectively on display. Enjoyed by a wide range of collectors and first time buyers, hyperrealism at large, and the versatility and range of subject matter in Celebrating 10 Years in particular, promises something for everyone.