Group Show
Tuesday, January 29, 2013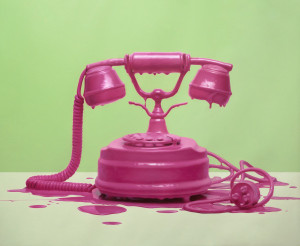 Dripping Memory Series – Vintage phone
oil on linen, 100x120cm, 2012/2013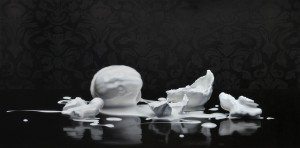 Dripping Memory Series – Walnuts
oil on linen, 60x120cm, 2012/2013
 
Vernissage February 12, 6.00pm
February 13 – March 16, 2013
89-91 Pimlico Road, London, SW1W 8PH
T: 020 7730 7656
Mark your calendar for Plus One Gallery's February exhibition showcasing the tradition and purpose of Art at Plus One Gallery. As a leading European gallery specialising in hyperrealism, the first exhibition of the year has always been a group show showing the beauty and reasons of hyperrealism.
This February's Winter Show will show new works by more than twenty-five outstanding artists including;
in Portrait& Human Figure: Craig Wylie, Paul Cadden, Simon Hennessey, Andrew Tift, Toby Boothman, JKB Fletcher, Tom Martin
in Still Life: Antonio Castelló, Glen Semple, Steve Smulka, Paul Roberts, Paul Beliveau, Cynthia Poole, Francois Chartier, David Finnigan, David De Biasio, Peter Rocklin, Scott Simpson, Adrian Smart
in Landscape and Urban Landscape: Martin La Rosa, Carl Laubin, Carlos Pulido, Luis Perez, Christian Marsh, Mike Briscoe, Mike Francis, Tad Suzuki, Harold Zabady, David Wheeler
in Sculpture: Caroline d'Andlau Hombourg
We are very pleased to present a creative mixture of artists who perfectly fit with the ideals and technique of Hyperrealism and Exactitude as seen in the over 40 new pieces going on display – all created with the perfect precision associated with hyperrealism.
This hyper-reality, indeed, is a result of systematic simulation. It is our 21st century culture characterized by mass production and digitalization that have shaped authentic experience to the point that reality is recognized only when it is re-produced.
This is the experience that you will have in Plus One Gallery as you encounter reality anew and consider paintings which are so sophisticatedly detailed that they more than once caused stunned amazement when faced by those unaware that they were looking at a painting.